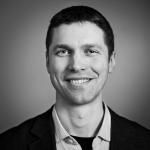 Mr James Nix
Freight Manager
,
Transport & Environment
James joined T&E in 2017 as freight and climate director. His previous roles include director of Green Budget Europe and director of An Taisce, the national trust in his native Ireland. James has also served as a non-executive director of Ireland's state railway company Irish Rail (2012-2015), as a T&E board member (2015-2017), and he worked for T&E in Dublin between 2012 and 2015, coinciding with Ireland's EU presidency in 2013.
James is a law graduate of Trinity College Dublin, and holds masters degrees in sustainable transport and real estate development from the Dublin Institute of Technology. He is co-author of Chaos at the Crossroads, a book chronicling Ireland's development path before its post-2008 financial crisis. As well as with time with family and friends, James enjoys hiking, reading and, along with millions of other middle aged men, has started donning lycra and doing battle with various hills on a road bike at weekends.