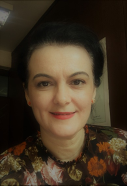 Miss Nerejda Hoxha
Coordinator Road Infrastructure and Policies
,
Transport Community
Nerejda Hoxha has more than 20 years' experience in the field of transport and transport planning. She had in depth knowledge of transport policies, institutional development, connectivity reform measures, transport resilience, multimodality and intelligence transport both at national and regional level.
She was graduated as Civil Engineer at the Faculty of Civil Engineering, University of Tirana. She had pursued further her academic qualification by obtaining Master in Engineering (MEng) degree from IHE/TU Delft, The Netherlands, in Roads and Transport Planning, and Master in Science (MSc) degree from Oxford Brookes University, United Kingdom, in Transport Planning Management.
She started her professional carrier as Project Manager for EU funded projects at Albanian General Road Authority to progress further in several positions as part of EU Technical Assistances teams to Ministry of Transport in Albania. She held the position of Transport and Mobility Director to Municipality of Tirana for 4 years.
Further on she joined SEETO Secretariat, based in Belgrade in the position of Transport Planning Manager. Since May 2019, she has been part of the newly established Permanent Secretariat of Transport Community Treaty, as a Coordinator for Road Infrastructure and projects. She is responsible to oversee the development of TEN-T Networks in the Western Balkans, monitor the implementation of transport policies, connectivity reform measures and transport investments programs by fostering a regional and green approach to transport systems in the region. She is leading the Transport Community Road Technical Committee.
She is the author of several papers in technical journals and international conferences on transport-related topics.