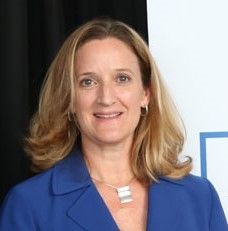 Dr Patricia Hendren
Executive Director
,
The Eastern Transportation Coalition
Patricia (Trish) Hendren is the Executive Director of The Eastern Transportation Coalition, a partnership of over 190 state transportation agencies, toll authorities, and public safety organizations from Maine to Florida who keep people and goods moving throughout one of the world's busiest transportation corridors.
Under Trish's leadership, the Coalition has embarked on and enhanced initiatives related to incident management, traveler information, supply chain performance, freight planning truck parking, toll reciprocity, connected and autonomous vehicles, and funding alternatives. Trish brought to the Coalition extensive work with State DOTs, MPOs and transit agencies where she focused on turning data into useful information, implementing data-based decision making, and demonstrating the value of transportation investments.
Since 2001, Trish has been actively involved in the Transportation Research Board - chairing or serving on committees, research panels and conference planning efforts. Trish also currently serves on the Eno Board of Advisors and received the 2014 WTS DC Chapter Woman of the Year award and the 2019 ENO inaugural Distinguished Alumni Award.