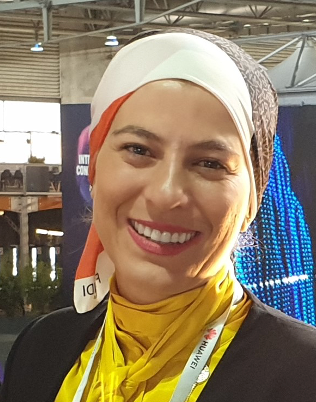 Zeina Nazer
Co-Founder of CITIES FORUM, Doctoral Researcher at University of Southampton, Vice Chair of ITS UK User Behavior Forum, and Secretary General of ITS Arab.
Zeina has 25 years of global experience in strategy, consulting, research, and platform development in firms such as KPMG, Parsons and AECOM. The author of more than 100 papers has shared her expertise in smart cities, road safety, road user charging, climate change, innovation, and entrepreneurship in international conferences.
Zeina is a leading Advisor for governments and a global player in smart mobility & smart cities in the MENA, S.E. Asia and USA. After 7 years working in USA, in 2005 Zeina moved to London to lead international consultancy work with Arcadis for M25 Design-Build Integral Demand Management. Zeina also provided support to financial design of the New Zealand Toll System project with Deloitte, supported Booz & Co in the PMO for Abu Dhabi DOT and in shaping the future of transport for Dubai RTA.
Zeina has a BSc in Civil & Environmental Engineering at American University of Beirut, MSc in Transportation Engineering at University of Texas at Austin, MBA at the University of Chicago. She is a Professional Engineer licensed in the USA. Zeina is currently pursuing her PhD on Smart Cities Technologies Innovation while working to explore strategies for building sustainable communities with CITIES FORUM.